Atop the Sirius-II Mission's rocket is the Obeo Cloud Platform (OCP), with two flavors – OCP Modeler and OCP Publication – safely strapped inside. The Obeo Cloud Platform is built as an open-core product relying on the open source Eclipse Sirius project (EPL 2.0 licence) and more precisely on the Sirius Web component. As I explained in my previous post, Sirius Web is a framework from Obeo for building cloud graphical modelers for a dedicated DSL.
OCP Publication
OCP Publication exposes models in a read-only mode for fast access from OSLC clients or web browsers. The first version of this product is ready to be deployed to our customers at the end of October.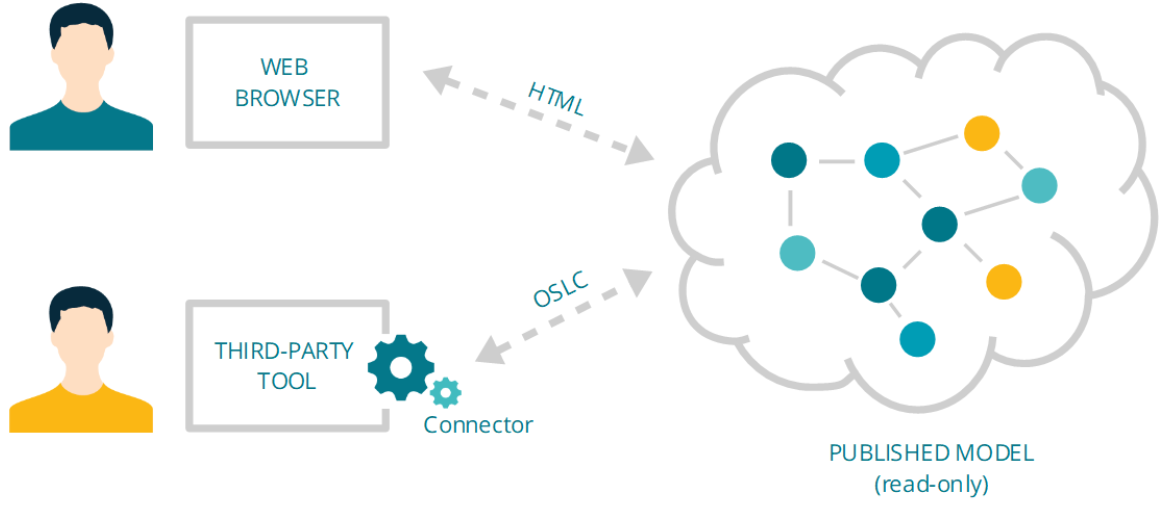 One of the first use cases we developed allows us to reunite two of our chosen fields: Capella and model servers, it is Publication For Capella. Publication for Capella provides a tight integration between OSLC-compliant ALM tools (Polarion, Doors Next…) and the MBSE workbench Capella. It enables a fine grained traceability between your requirements and your system design.
OCP Modeler
OCP Modeler is a unique technology to easily develop custom and state-of-the-art modeling tools to be deployed to the Cloud. The Obeo Cloud Platform Modeler is a Sirius Web build extended with Enterprise features, to deploy on public, private clouds or on premise and including support and upgrade guarantees. The Obeo Cloud Platform provides collaborative features: authentication, live collaboration, webhooks…